Meet Leasa Hlavinka, DDS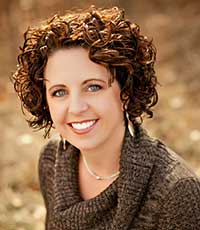 Dr. Leasa Hlavinka is a Nebraska native, having grown up in Lodgepole, Nebraska, just 18 miles from her office in Sidney. Dr. Hlavinka earned her bachelor's degree in Biology from the University of Nebraska at Kearney, and worked as a dental assistant for several years before attending dental school in Lincoln. She graduated from the University of Nebraska Medical Center College of Dentistry in 2007. Dr. Hlavinka has been in private practice since that time.

Dr. Hlavinka completed her training to place dental implants through the University of Texas San Antonio Preceptorship in Oral Implantology in 2009. This is a rigorous program that requires three day training sessions every month for six months at UTSA. Dr. Hlavinka is a member of the Nebraska Dental Association and the American Dental Association, and she is a Fellow in the International Congress of Oral Implantologists. Dr. Hlavinka meets and exceeds the ADA's requirements for continuing education, and she strives to stay educated on the newest techniques and products available in dentistry.

Giving back to her community is important to Dr. Hlavinka, and she does this by volunteering to care for the underserved in both the Nebraska Mission of Mercy program and the University of Nebraska's Dental Day.

In her personal life, Dr. Hlavinka and her husband, Dana, have two children. They love calling Sidney their home. As a family, they enjoy camping, fishing, skiing, watching movies and cheering on the Husker football and volleyball teams. Dr. Hlavinka is a member of Sidney Regional Medical Center's Foundation Board and helps with her daughter's Girl Scout troop. She feels so fortunate to have a wonderful, supportive family and a career she absolutely loves.
Meet Our Team
William Printz, DDS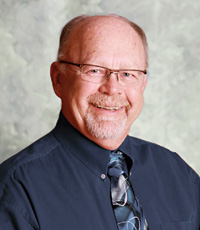 Dr. William (Bill) Printz was born and raised in western South Dakota. After serving honorably in the Navy and working as a radio announcer, Dr. Printz completed his DDS at the University of Nebraska in Lincoln. In 1979 he returned to Sidney to practice as a dentist. Dr. Printz and his wife, Pat, have raised three children who graduated from Sidney High School and each completed college at various Nebraska schools.

Dr. Printz sold his practice to Dr. Hlavinka in January of 2012. He continues to see patients on a part-time basis. He also works at the Community Action Partnership of Western Nebraska clinic, providing dental care and training student dentists and hygienists. In his spare time, Dr. Printz hopes to clean out his garage and do some traveling!
Robin Snyder, Registered Dental Hygienist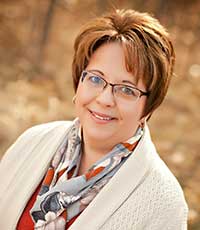 Robin Snyder is a registered dental hygienist with 31 years of private practice experience. She graduated from Sheridan College in 1981 with an associate degree in dental hygiene. Robin has been a dental hygienist in the Sidney community for 15 years. Robin enjoys volunteering for public health projects around the panhandle. Her patients' dental and overall health are of the utmost importance to her. Robin lives in Kimball with her husband, Darrell, and she has two grown daughters.
Jenna Holly, Dental Assistant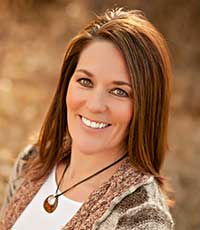 Jenna is originally from St. Joseph, Missouri. She brings eight years of experience to our practice. Jenna started as a receptionist in a dental office in Missouri. Soon after, she found her passion for the dental field as she was training to be an assistant. Jenna has a desire to help patients receive the highest quality of care, understand their treatment plan and she strives to always make our patients feel comfortable. Jenna believes that as a member of the LifeSmiles team, gratification comes from knowing she's made a difference in a person's smile. Jenna's husband is a Sidney native and they moved to Sidney in 2004. Together they have two daughters and two sons.
Barb Johnston, Dental Assistant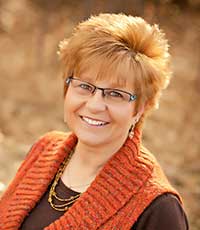 Barb Johnston has nearly 15 years experience as a dental assistant. She is certified in dental x-rays and coronal polishing. Barb enjoys the relationships she develops with our patients as a dental assistant, and maintaining patient comfort is a top priority for her. It is her desire to see her patients educated in the relationship between good dental health and overall physical health, as well as the importance of brushing, flossing and regular dental check ups and the awareness of the benefits of fluoride for children. Barb has been married for 30 years, has two grown children and one grandchild. She has lived in the area for five years. In her spare time, she enjoys collecting and growing African violets.
Cherie Stone, Dental Assistant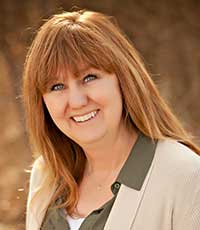 Cherie was raised in Colorado and moved to Sidney in 1994. In 2001, she began working for Dr. Printz as a receptionist and was cross-trained to dental assisting over the years. Working with people has been a dream come true for Cherie as she has gotten to meet and get to know patients on a personal level. She strongly believes in the philosophy that our patients should look at coming to our office as coming to visit a friend. When not working, Cherie enjoys spending time with her husband and five children. They enjoy camping, working in the yard and leading a quiet, simple life.

Lindsey Huck, Office Manager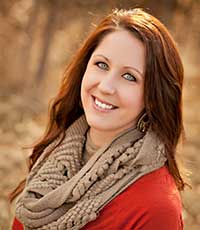 Lindsey Huck is a native to Sidney. She worked as a dental assistant in the past and has expanded that knowledge to her current position as our office manager. Her dental background and training has given her the knowledge and expertise necessary to answer your dental questions, coordinate financial arrangements, schedule appointments and file your insurance claims. In her spare time, Lindsey enjoys spending time with her husband and children.